Walking around the high street or surfing the internet, you may have come across the new sweet nectar everyone has been talking about. With a flurry of excitement behind these products on social media and even celebrities endorsing this new craze with apparent health benefits, it is hard to ignore.
We are not talking about Manuka honey here, we are talking about CBD and hemp Oil.  Available all over, from the high street to even the supermarket: people are consuming these products in many different ways from a dropper straight into the mouth, water soluble versions or even ingesting it in the foods. With so many products on the market, numerous bright and interesting brands with an array of eye catching packaging, it can be difficult to select the product most suitable for you. In this post we are going to investigate the differences between CBD and hemp oil. How to know what you are actually buying and what to look out for on the packaging to find exactly what you are looking for.
So What's The Difference Between Hemp Oil And CBD? 
When searching for cannabinoid based products you have probably seen labels such as: 'contains hemp oil, 5% CBD, 500mg full spectrum hemp oil.' This can be confusing especially for the new users who wants to try out cannabinoid based products for the first time. So, to break it down, hemp oil is derived from a form of cannabis sativa (Cannabis Sativa .L) due to it containing lower amounts of THC (tetrahydrocannabinol). This is why the plant is used for industrial hemp and within CBD based products produced in the UK.
Extracting Hemp Oil
When extracting hemp oil from other parts of the plant: leaf and stems, the oil may contain cannabinoids such as CBD and THC but at very low levels. THC is the psychoactive cannabinoid found in cannabis which is associated with getting 'high'. Companies therefore have a duty to label this correctly on their packaging – products sold in the UK have to meet the guidelines of 0.2% THC or lower to be legally sold.
If you are concerned about THC traces in your product, look for THC free labeled products. Overall hemp oil will not contain cannabinoids with in the product, if it's derived from seeds. In conjunction, hemp oil from leaf and stems will naturally have low percentage of CBD and THC. However, if it is from resin glands (flower) the plant may contain higher levels of CBD and trace amounts of THC. The reason why some companies may still label it as hemp oil and perhaps not CBD oil, may be because it still derived from the hemp plant.
Hemp Seed Oil
You should not be confuse hemp oil with hemp seed oil: which is created by cold pressing hemp seeds – a similar process to that of olive oil and peanut oil. Hemp seeds will not contain CBD (cannabidiol) or other cannabinoids apart from trace amounts left from plant matter. With modern industrial manufacturing 99.99% of plant matter can be removed.
Despite that, hemp oil seeds have one of the highest natural sources of Essential Fatty Acids (EFAs) including: Omega 3, 6 and alongside Linolenic Acid. These natural fatty acids are an essential part of a balanced diet.
CBD Oil?
So with that in mind, what about CBD oil? CBD oil within the UK is extracted from hemp flower, but has to be imported. This is due to UK law stopping farmers from extracting/handling hemp flower. However, imported CBD extracts comes from hemp plants which are cultivated to have a naturally higher content of CBD and other cannabinoids such as CBG (Cannabigerol). CBG also has many potential benefits like CBD. The UK market does not allow the cultivation of cannabis for recreational use (only medicinal), this means companies have to source their resin from hemp. 
When purchasing CBD oil you may come across CBD full spectrum/broad spectrum oil. This means that the products contain other cannabinoids from the plant. With UK law, some cannabinoids are also banned substances alongside 0.2% >THC. Cannabinoids such as CBN (Cannabinol) or CBDV (Cannabidivarin) are class B controlled substances and can be overlooked by consumers and suppliers due to THC being a more well known compound. When searching for an oil, you should look if companies declare their full spectrum of test results, to ensure you know what you are taking. 
Comparing Hemp Oil and CBD Oil Based Products
Example 1
When researching for cannabinoid based products either on the internet or down your high street you may of seen products such as the above. This product can be found on Amazon.com and is advertised as hemp oil. However, this product contains zero cannabinoids within the contents. 'Hemp oil premium hemp extract', this makes it hard to understand clearly what the content of the product is. When further reading the products description it later states that it is hemp seed oil.
With that in mind, you will get some health benefits from Omega-3, Omega-6 and Omega-9 it provides. However, this may be misleading for consumers as CBD based products in the UK come from hemp (Cannabis Sativa .L). We recommend reading full descriptions before purchasing products or if you are on the high street, speak to the storekeeper for clarity on this. If you would like to purchase this particular hemp seed oil you can buy here. Hemp seed oil is good for you and this product is in no way bad. It has just been used as an example to help explain the article further.
Example 2
Here we have another example of a product you may find. This product is advertised as Hemp Oil, it contains zero THC and also contains 10% CBD. As previously said, if a product contains CBD within the contents of the bottle/product is will have to state on the label. Overall this product would contain 3,000MG of CBD within the contents – 1,000mg per 10ml equaling 10%. When reading the labels ensure you can either read contains 'X' percent or 'X' milligrams of CBD. As hemp seed oil products may still have measurements on their labels. However, the measurements will be referring to the content of hemp seed oil to carrier oil. This is because the hemp seed oil has been diluted with another oil. If you would like to purchase this CBD hemp oil you can buy here.
Example 3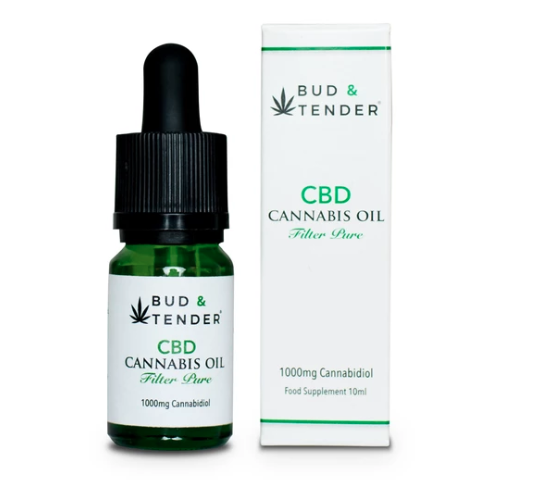 This example is advertised as CBD oil not hemp oil. Even though it is derived from the hemp plant. Alongside this they have clearly stated it contains CBD within the oil. Consumers may be confused by it saying cannabis oil on the front of the packing. This is still because hemp is derived  from Cannabis Sativa .L. Technically speaking hemp is still cannabis however, it has adopted its name to indicate the lower traces of THC. This product we highly recommend adding it to you CBD portfolio. The product has a sweet natural floral taste and compared to other products it does not contain chlorophyll, which gives CBD oil products that waxy taste. At end out article check out the discount code to get 10% off buy here.
Conclusion
To summarise, hemp seed oil products will not contain cannabinoids but other natural compounds found in the seeds. Hemp oil based products do not necessarily mean that the product contains high levels of CBD. Furthermore, if the hemp oil does contain CBD it will legally have to be labelled i.e. "Hemp Oil, Contains 5% 500mg of CBD". Whereas, CBD oil in the UK market imported from hemp which is cultivated specially to have a higher concentration of CBD and low THC. As in the UK at present, it is illegal to extract hemp oil from the flower in the UK. Majority of CBD products are imported from Eastern Europe or America. If you are looking to buy CBD and hemp based oils, ensure the percentage and milligrams are clearly displayed on the packaging and make sure you also double check you haven't picked up hemp seed oil instead.
Discount code
CBDRADAR10
10% Off